Summer might've just started, but Battle on the Beach has already found its victor. In the HGTV hit, several emerging designers go head-to-head by making over identical beach homes. (The prize? The champion title and a $50,000.) Of course, these renovating rookies aren't tackling this challenge alone: For its third season, HGTV stars Ty Pennington, Taniya Nayak, and Alison Victoria act as mentors to help guide the contestants toward their design destinies.
While Ashley Basnight and Steve Lewis from Team Ty were just announced as winners—making them the reigning champs on the beach—the internet is still buzzing about that guestroom. From its neutral palette to its soothing assortment of materials, Basnight and Lewis were all about turning their beach house into a warm, inviting oasis. The duo took those cozy vibes to the next level by pushing the foot of two beds together to create a mega-mattress. (Or, as Pennington called it, a "twin king.")
We're going to level with you here: At first thought, we thought this was the most bizarre design we've seen on HGTV—let alone Battle on the Beach—in a while. (Is it just us, or does the mere thought of an extra-large bed conjure visions of the grandparents from 1971's Willy Wonka & the Chocolate Factory?) However, for judges Bryan and Sarah Baeumler, this idea pushed the envelope in all the right ways.
More From House Beautiful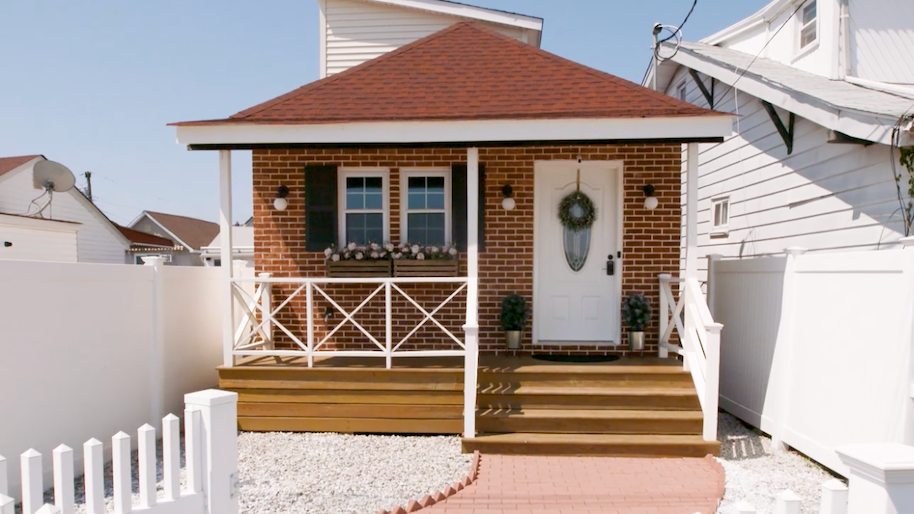 "I think the concept is really cool," Bryan remarked. "It's really cozy. If we had the four kids here, they'd think this is the funnest thing in the world." The Renovation Island host put a caveat on his praise by admitting he didn't know what the masses would think about the idea.
If the internet's verdict is any indication, the jumbo bed is a hit. "This bed is girls trip ready," one fan commented. "Just finished watching the episode. Very different, but it works." "I thought it was a genius idea," wrote another. And, of course, many fans were major fans of the boho-chic headboards. " As soon as my daughter saw, she wanted it," another HGTV lover said.
Odd or on point? Regardless of your opinion, this quirky idea is anything but snoozy.

Kelsey Mulvey is a freelance lifestyle journalist, who covers shopping and deals for Good Housekeeping, Women's Health, and ELLE Decor, among others. Her hobbies include themed spinning classes, Netflix, and nachos.